Meet Dr. Katie Hulbert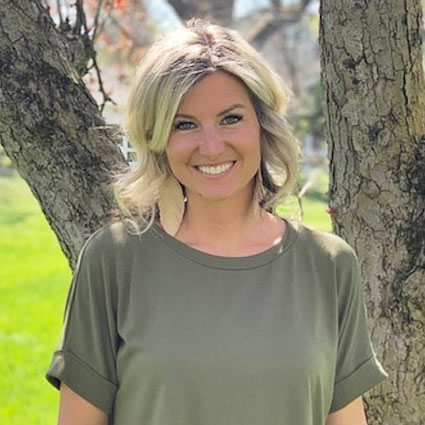 My Chiropractic Story
I am very fortunate to have grown up in a chiropractic home. My father (Dr. Mark G. Duckwall) was also my doctor.  Not only did I go to him to pass the soccer ball with, or watch me jump on the trampoline, but he's the one I went to when I didn't feel well, or had a sports injury or hadn't been adjusted in awhile.
At a young age I was fascinated by the human body and how it worked.  Out of high school I decided to go to Wright State University for nursing. After a few quarters, many pathology classes and lots of hours shadowing "sick" babies in the hospital, I realized I needed to help people become healthy without drugs, surgery, needles, tubes, and so many tears.
EXPLORE CHIROPRACTIC

I remember seeing a young boy who was a "regular" at the hospital with constant ear infections. It had been decided that he needed tubes in his ears to stop these painful ear infections from recurring.  I wanted to whisper in the mother's ear to please take him to see a chiropractor before she agreed to the procedure. It was then that I knew I was training for the wrong profession.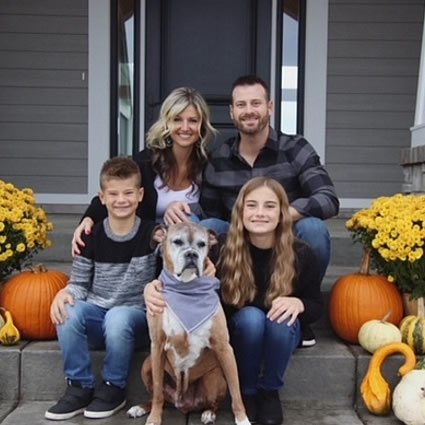 After several more years of schooling, I followed in my father's footsteps and moved to St. Louis, MO to attend Logan College of Chiropractic. With extremely challenging classes, long days, and late nights I found myself the happiest I had ever been. I studied Applied Kinesiology while in school and was the student rep for Standard Process (a whole food nutritional company).
Not only did I leave St. Louis with my Bachelors in Life Science and Doctorate of Chiropractic, but I left with the love of my life. My husband, Russ, is also a chiropractor and has his own practice in Centerville. We have a sweet girl, Peyton and a wild & fun  little boy, Beckham. It has been a privilege to deliver the same great chiropractic care to my children as my father did for me. I feel so blessed to be practicing with my father and sister in-law in my hometown.
Chiropractic Philosophy
Because I have always been an athlete and very aware of nutrition, it is important to me to educate my patients on an all around healthy lifestyle. That includes diet, exercise, and a healthy mental attitude. All three must be in balance in order achieve and maintain health. I look forward to helping you help yourself.
Call our Yellow Springs chiropractic office to schedule your appointment today!
CONTACT US
---
Dr. Katie Hulbert | (937) 767-7251